Nick Mason's Saucerful Of Secrets - Live At The Roundhouse (Trailer)
<!–– ERROR Retrieving Feed 2872 ––> 2513 Imported from a malfunctioning feed

Click to view YouTube video:

Watch the performance of 'Fearless' from Live At The Roundhouse here now: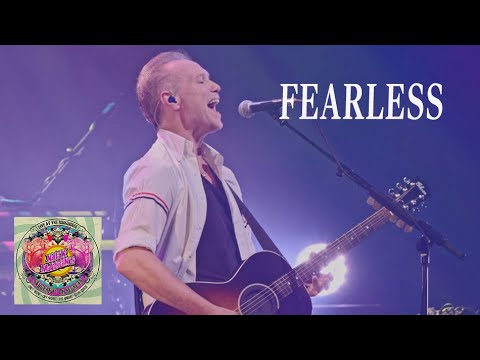 Nick Mason's Saucerful Of Secrets Live At The Roundhouse pre-orders are available now at
https://smarturl.it/NMSOS
To find local participating cinemas, visit
http://www.NickMasonFilm.com
oo PRE-ORDER LIVE AT THE ROUNDHOUSE oo
'Nick Mason's Saucerful Of Secrets Live At The Roundhouse' is a live recording taken from the band's sold-out shows at the legendary London venue in May 2019. Receiving huge acclaim throughout their tour, 'Live At The Roundhouse' captures the true essence of a band reviving the music that had rarely featured in Pink Floyd's live shows since those early days and some of the songs were never played at all by Floyd.
Released on 17 April 2020 through Sony Records, it is available as a double-CD/DVD package, double-vinyl and on Blu-ray and can be pre-ordered at
https://smarturl.it/NMSOS
. On all pre-orders, the Saucers version of 'Fearless' will be made available instantly.
oo FILM SCREENING ON MARCH 10th oo
In collaboration with Trafalgar Releasing and Sony Music Entertainment, 'Nick Mason's Saucerful Of Secrets Live At The Roundhouse' will be coming to cinemas in selected cities worldwide for one night only on 10 March 2020. This theatrical event will also include a pre-recorded cinema exclusive Q&A with Nick Mason and the band where they will answer questions submitted by fans. Tickets are on sale now from
http://www.NickMasonFilm.com
oo UK AND EUROPEAN TOUR TICKETS NOW ON SALE oo
With an expanded repertoire, tickets are on sale now for their 2020 UK and European tour at
http://www.thesaucerfulofsecrets.com
UK and European Tour
Thursday 23rd April - Guildford G Live
Friday 24th April - Brighton Dome
Saturday 25th April - Oxford New Theatre
Monday 27th April - Ipswich Regent
Wednesday 29th April - Dublin Convention Centre
Friday 1st May -York Barbican
Saturday 2nd May - Leicester De Montfort Hall
Monday 4th May - Southampton Mayflower
Tuesday 5th May Cardiff St David's Hall
Thursday 7th May London Royal Albert Hall
Friday 8th May Liverpool Philharmonic
Saturday 9th May Sheffield City Hall
Monday 11th May Birmingham Symphony Hall
Tuesday 12th May Bath Forum
Thursday 14th May Gateshead Sage
Friday 15th May Manchester Apollo
Saturday 16th May Edinburgh Usher Hall
Monday 18th May - Brussels Cirque Royale
Tuesday 19th May - Luxembourg Den Atelier
Wednesday 20th May - Freiburg Konzerthaus
Friday 22nd May - Paris - Grand Rex
Saturday 23rd May - Lucerne KKL
Sunday 24th May - Nuremberg Meistersinger Halle
Tuesday 26th May - Vienna Gasometer
Wednesday 27th May - Prague Forum
Thursday 28th May - Frankfurt Jahrunderhalle
Saturday 30th May - Muenster Munsterlandhalle
Sunday 31st May - Eindhoven Muziekgebouw
Tuesday 2nd June - Hamburg Laeiszhalle
Wednesday 3rd June - Berlin Tempodrom
Friday 5th June - Randers Vaerket
Sunday 7th June - Bad Honnef Insel Grafenwerth
oo ABOUT NICK MASON AND THE SAUCERFUL OF SECRETS oo
Nick Mason, Gary Kemp, Guy Pratt, Lee Harris and Dom Beken, aka Nick Mason's Saucerful Of Secrets, came together with the simple idea of playing some early Pink Floyd - the songs pre 'Dark Side Of The Moon' - that had not been given a live outing for decades! This was the first time Nick had played live since Live 8 in 2005! "Why don't we get a rehearsal room and play some things and see how we feel about it?" Nick suggested...
A few months later, on Sunday 20 May 2018, Nick Mason's Saucerful Of Secrets took Pink Floyd's drummer back to the clubs for the first time since 1967 - Dingwalls in Camden, London. The performance was met with huge adulation across the board**.
Three nights at the Half Moon in Putney followed that same week before announcing a theatre tour through the UK, North America and Europe from September, and they promptly sold out! A handful of extra UK shows were announced for April and May 2019, including two nights at The Roundhouse - the venue where Pink Floyd first played on 15 October 1966, at the International Times launch party.
'Nick Mason's Saucerful Of Secrets Live At The Roundhouse' captures the excitement that hasn't diminished since that first show at Dingwalls. Recorded almost a year to the day and just a few hundred yards from that first show, you can hear a band playing with joy and passion, with power and restraint. From the garage band attack of Arnold Layne and Vegetable Man to the psychedelic journeying of Interstellar Overdrive, and the mellow, spacey Floyd of Atom Heart Mother and Green Is the Colour, Nick Mason's Saucerful of Secrets sounds like a band in the moment and thrilled to be reviving music that had rarely featured in Floyd live shows since those early days.
#NickMason #NickMasonSOS #SaucerfulOfSecrets #PinkFloyd #ASaucerfulOfSecrets
<!––NOFDP 2825 ––>