INTERVIEW: Gus G – Firewind
<!–– ERROR Retrieving Feed 2872 ––> 2513 Imported from a malfunctioning feed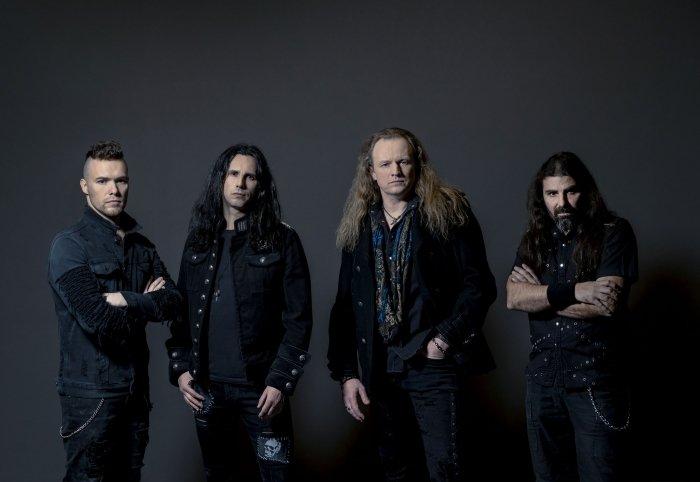 Power Metal icons Firewind are set to release their new self-titled album on May 15th which also features a new lineup. We talk to guitarist Gus G, also known for his solo work as well as his involvement with such acts as Ozzy Osbourne and Arch Enemy, to find out more on the new album, the new changes within the band as well as the challenges of the global pandemic which has kept Firewind off the road.


Andrew: So how are you with all the craziness around the world that's going on at the moment?
Gus: I don't know, it's a new thing! I've just been home for more than a month and tours are cancelled but life goes on, life is good. I'm enjoying being home actually with my family but I do miss playing live, I was looking forward to the tours but we have to adjust to a new reality right now.
Andrew: Sure and I suppose you're still busy promoting the new album right?
Gus: Yeah I'm doing a lot of press still and it's good so that's kept me busy. I get to talk to people, check in on how everybody is doing, talk about the new album. It's a bit of a challenge now to find ways to be creative with how we're going to deal with this after the album comes out, what kind of content we're going to put out since there's not going to be any tours really but we'll manage.
Andrew: I guess one of the popular things that's been happening at the moment is this whole live streaming thing, what are your thoughts on that? Is that something you're interested in doing as well?
Gus: Well I have done a couple already and yeah I am interested in that. Actually to be honest I've been buying some new gear lately to try and better my sound instead of just recording with my phone so I'm trying to find ways to better my futures streams where if I'm going to be playing guitar and stuff and updating the studio equipment. It's probably going to be a lot of that for the next year for a lot of artists, whether it's live streaming or I'm also thinking of using the down time to film a new guitar method like lessons and stuff. Maybe starting a Patreon page, back in the day we had DVD's so you would release like an instructional DVD but now that's done. So trying to come up with ways and adapt to the new realities and stuff so it's all good, I'm still feeling creative about this, I have tons of ideas.
Andrew: It's good to keep positive about the whole thing I guess because for everyone around the world it's a bit of a learning experience at the same time.
Gus: Yeah it is, I mean for everybody it's different and depends what country you are in. Everybody is going through the motions right now and pretty much the same but eventually they're going to start lifting measures in certain countries and everybody's business is going to hurt, some more than others. I think our business is going to be one of the last ones to get back on it's feet because the touring business is based on social gatherings basically. But it is what it is, you have to stay positive and find ways to move around that.
Andrew: As mentioned before the new album is coming out (May 15th), at what point during all this did you actually finish the recording process for the whole thing?
Gus: Everything was finished by mid-February I think, the mixing and mastering I think was delivered by February 10th I want to say or around the 15th or something like that. The recordings were done a little bit earlier like end of January and then we mixed for 2 or 3 weeks and then delivered the master. My parts were done last year, the drums were started in August and then guitars were done in October, then we went on a tour and when we got back all the changes in the lineup happened. Then we started writing the lyrics and the vocal melodies December/January and we would write and record at the same time. We were lucky because Herbie [Langhans] our new singer also has a studio setup in his house, he has a booth where he can record properly and professionally so we would do it like that remotely.
Andrew: So because it had been a fair bit of time between finishing your parts and the release date, and I'm sure that's common with each album that comes out, but how do you deal with that length of time sitting with the songs? Does your thoughts change at all on how the song writing process was or any of the songs themselves?
Gus: Well that's the thing, once you put down the drum tracks that it is what it is, that's it. I did my guitar tracks and usually when I'm done with that, I'm done. I don't have second thoughts like 3 months later, I don't even have second thoughts about it now, it's like a snapshot of where I was at the moment. Because we could go on and everything can always be better, I could still be sitting here working on the solos and layering guitar parts and stuff with the arrangements. We're not trying to make a Chinese Democracy album or something!
Andrew: [laughs].
Gus: The songs are written well before that so I was happy with that but we did put in a lot of thought and effort into the lyrics because that came in last, the lyrics and the vocal melodies were like seven of the songs. The 3 or 4 songs that we had before with the vocals and stuff and I wrote the lyrics but once Herbie came in, he had to write a new set of lyrics so that was like a main focus last January, working on lyrics and vocal melodies. Essentially that's 50 percent of the album, you can have a great song and a great riff but it's nothing without a great vocal.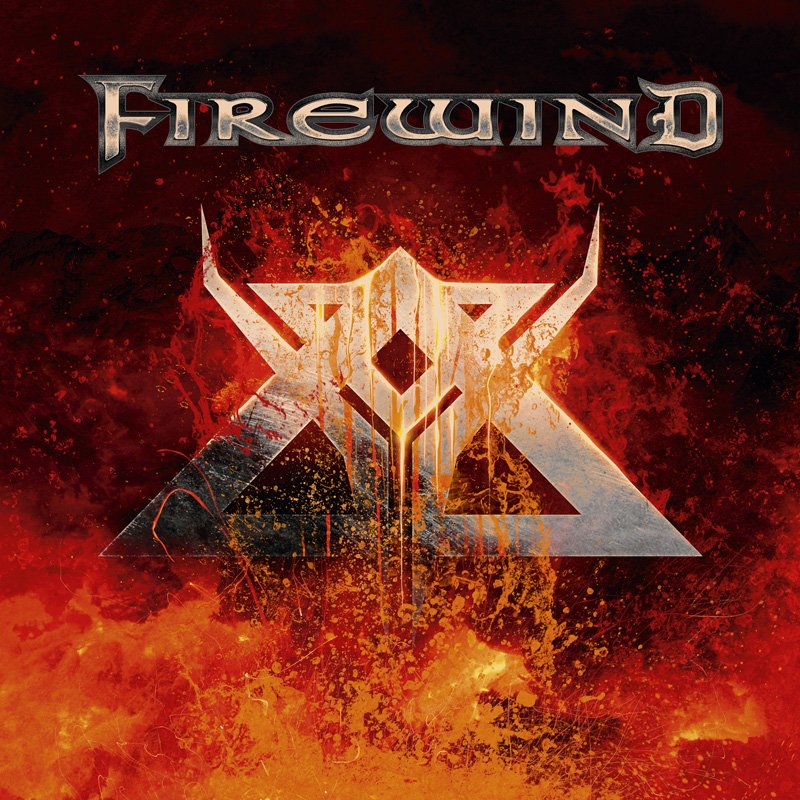 Andrew: What was it like working with Herbie for the first time? Had you worked with him before or was this the first time?
Gus: No it was the first time, he was a new guy and it was interesting because it was getting to know him at the same time while we were working in the studio. So it was a crazy decision, crazy thing to do if you look at it from some aspect but it was the only way this band could move forward and he seemed like a very nice guy, very easy to work with and the writing chemistry was there from the start. The first thing when I started talking to him was I sent him one of the new riffs, I sent him the track "Devour" and I said, 'Can you try and write something on this?', and the next day he basically sent me back a demo with the vocals and I was like, 'Wow!' Sometimes things like that, its a sign but ok it's pretty obvious that this guy fits perfectly with what we're doing here and we went on from there.
Andrew: How did you guys meet the first time?
Gus: Actually the first time I didn't meet him until we did the first photo shoot and videos in January. We talked before and all that and we decided on how we were going to collaborate and do this, he joined the band basically from a distance and then eventually I was like, I don't know, this was the only good thing I did through out this whole pandemic. You can't even predict that stuff, somehow I knew and I did this because I knew everybody lives in different countries and different places so I flew everybody here in mid-January, we weren't even done with the vocals, we hadn't even started with the mixing but we had rough mixes. So I flew everybody out here for a weekend and we hung out and we did photos and shot 2 videos and then everybody went back home and I flew over to the States for the NAMM show and we basically continued tracking vocals. But we had done the videos before everything had shut down and the quarantine started and everything so we were lucky in that sense that we could get together and do a proper band photo shoot and band videos and that's when I met Herbie for the first time. So he came over here and we all got to meet him and hang out for 2 or 3 days, we did the work of course but he stayed here in my house and we went out to dinner and hang out and have a few beers and just get to know each other a little bit.
Andrew: He sounds like a cool guy who really fits in with you guys. So what contributions did he make as far as lyrics and did those themes at all change compared to what you had done in the past or did you keep things pretty in sync with each other?
Gus: We had discussions about it, he actually asked me, 'What do you like? What do you usually write about?' And I told him and it was actually my idea to have this kind of sci-fi concept, I said 'How about writing something…let's start here. Let's write about this astronaut going on some space travel or space odyssey'. So he got inspired and started writing this kind of trilogy thing which can be found in three songs on the album, the song "Orbitual Sunrise", "Space Cowboy" and "Longing To Know You". So it's about this astronaut orbiting around the earth in a space ship and one song is him feeling cool and how great his experience is out there and the next song is about looking down on earth and his feelings and thoughts on humanity and people and stuff and all the bad things we do to our planet and then you have the ballad where he is missing his family and wife and kids. So we started with that and then usually Firewind has those types of lyrics where it has to do with the human condition and how we view the world basically and how we live our different situations. This is the kind of stuff we wrote about so it's not like he wanted to write about party and booze and cocaine, he was not like that so he knew what Firewind was when he came into this.
Andrew: Something that I noticed which I always ask anyone who has a self-titled album, why did you decide to go with the self title?
Gus: For us it was pretty obvious, I mean for me, making such a big change in the lineup because it's not just the singer that changed but also our keyboard player left so I sort of thought about it and I'm like, well I like to continue as a 4 piece, not as a 5 piece anymore. I wanted to cut down on the keyboards anyway for a little bit now, I mean there's still keyboards as you've heard on the album but just in a different type of approach, more as an enhancement rather than having tons of keyboards all over the riffs the whole time. So yeah it was a little like a return to form because we did start out as a 4 piece band back in the day so I wanted to sort of restructure the band and you can say it was like a rebirth, this was a pretty significant change. Then the other thing was looking at the album, the finished product, this album has such variety, there's a lot of elements, it feels like the most complete Firewind album I've ever done. Like you can hear ideas that remind of the early albums to the variations, it will probably take a lot of fans back to albums like "The Premonition" and "Allegiance" which are like sort of our breakthrough albums. So I thought since this is like a new beginning, I thought Ok this makes sense, the album sounds exactly like the perfect blend of old stuff and new stuff so this is the perfect time to have a self-titled record. We didn't do it on our debut so this is the time, like if I was going to start again today this would be it.
Andrew: It's a fantastic album, I've heard it myself and my favorite song at the moment is "Devour" which I like the classical flavor to that song.
Gus: Cool thank you. Clearly that's all my Yngwie Malmsteen influences or my Rising Force stuff.
Andrew: Yeah I was thinking that exact same thing!
Gus: Yeah I'm really into all that.
Andrew: So we touched a little on what you had planned so what have you planned now as far as outside of the album release?
Gus: Oh man I mean for the band or in general?
Andrew: Yeah obviously you won't be touring but do you have anything that might replace some of the touring parts?
Gus: Well we're going to try and release as much content as we can, we were discussing ideas with the band of doing cool funny little videos or updating our playlists. Just giving content to people and keep them busy, we'd like to do a couple more lyric videos and try and come up with ways to engage with our fans and maybe create a video with them. So we're discussing stuff like that and like I said I'm thinking of filming a guitar method while I'm at it here, maybe some live streams. All those kinds of things, just keeping in touch with people online basically until the real thing can come back to life which is touring and playing actual shows. I don't think we're the kind of band that can play a show online because everybody lives in different countries, me and Petros (Christodoulidis, bass) live in the same city but Herbie is in Germany and our drummer is in Spain so this is not possible for us to do like a real live show and get together in a room and play. Maybe once travel restrictions are banned we'll all get together in some rehearsal room and we might do some live streams together but that can be down the line maybe in the summer, but this all depends on how the world is in a few month from now.
Andrew: Yeah exactly well hopefully we'll get everything back sooner than later! Congratulations on the new album, it sounds killer and hopefully once everything gets back to normal we'll see you guys back out on the road again as where everyone belongs.
Gus: Thank you so much man, appreciate it.
<!––NOFDP 2825 ––>