Kvelertak share video from "Live From Your Living Room" streaming show
<!–– ERROR Retrieving Feed 2872 ––> 2513 Imported from a malfunctioning feed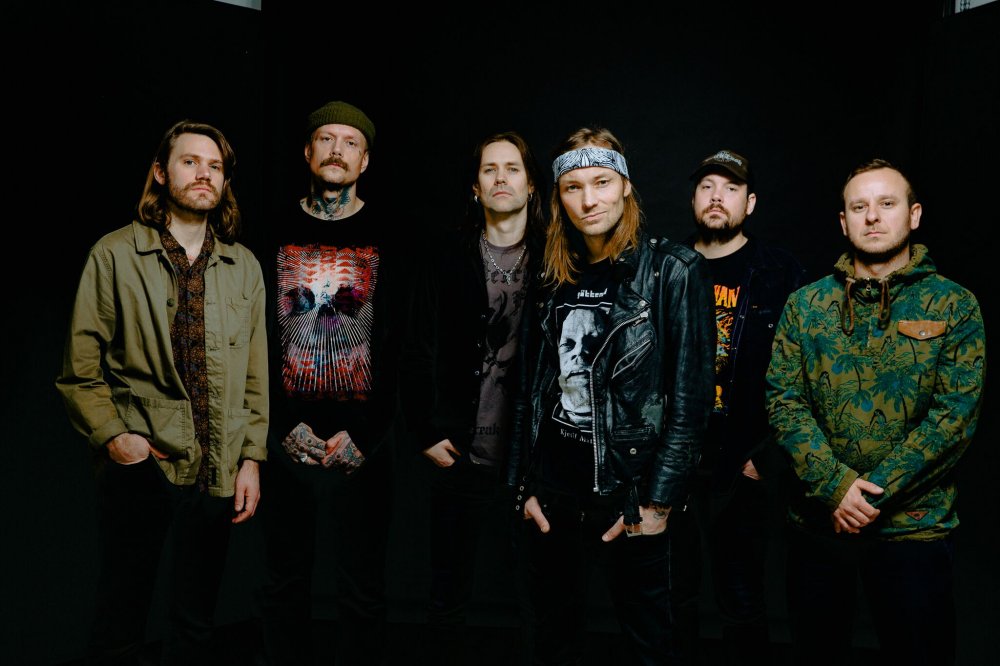 On April 10th, while much of the world was under lockdown, acclaimed Norwegian band KVELERTAK performed a special live stream show, "Live From Your Living Room" at empty Norwegian venue Artilleriverkstedet via website Vierlive.
More than 5000 fans tuned in from across the globe to watch the one hour set and join in a live chat. Now, the band have shared a video clip from that set on the Rise Records official YouTube channel.
Watch "Bråtebrann (Live From Your Living Room)" below now!
Couldn't make the original time? Or perhaps you just forgot it was happening? You can also still see the whole set in full, at whatever time suits you, for a limited period! Just head over to https://vierlive.no/acts/kvelertak to get access.
Long awaited, fourth studio album 'Splid' is out now via Rise Records. It is the first from KVELERTAK since 2016's 'Nattesferd' and is also the recorded debut of their new singer, Ivar Nikolaisen, who joined the group in 2018. The album was recorded with Kurt Ballou (Converge, Code Orange, Zeal & Ardor, Every Time I Die, Dillinger Escape Plan, High On Fire) at Godcity Studio in Salem, Massachusetts.
KVELERTAK state, "'Splid' ('discord' in English) is a deep dive into western gluttony, our own stupidity, and the abyss of the earth. Working with Kurt again has been amazing and we're extremely happy with the production. We've pushed ourselves to the edge this last year – musically, physically, and mentally. The result is one hour of catchy riffs, punk rock, and heavy metal influenced by a world in discord to accompany our way towards Ragnarok."
<!––NOFDP 2825 ––>