Shakedown Stream Pre-Show with Dave & Gary feat. Big Steve Parish (7/3/20)
<!–– ERROR Retrieving Feed 2872 ––> 2513 Imported from a malfunctioning feed

Click to view YouTube video:

We are so excited to welcome the Dead's longtime roadie and equipment manager "Big" Steve Parish to the Shakedown Stream this week in support of HeadCount, which is a non-partisan organization that uses the power of music to register voters and promote participation in democracy. Please donate via the blue donate button if you can, or at
https://www.headcount.org/
Link to View From The Vault II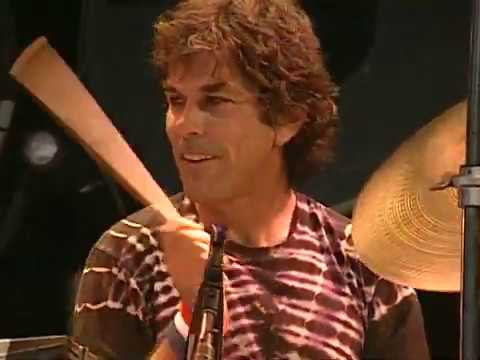 Steve's book "Home Before Daylight: My Life On The Road With The Grateful Dead" is a phenomenal read. Get a copy here
https://bit.ly/HomeBeforeDaylight
Workingman's Dead: The Angel's Share is out now! Listen here:
https://lnk.to/theangelsshare
Subscribe!
http://bit.ly/SubscribeToTheDead
Take a trip with our playlists....
The Grateful Dead Fundamentals
http://bit.ly/GratefulDead101
Legendary Live Cuts
http://bit.ly/LiveDeadLiveDead
The Dead: Covered
http://bit.ly/DeadUnderCover
Scintillating Bust Outs
http://bit.ly/BustOuts
Stay connected with The Dead on...
dead.net
http://www.dead.net/
Facebook
https://www.facebook.com/gratefuldead/
Instagram
https://www.instagram.com/gratefuldead
Twitter
https://twitter.com/GratefulDead
-------------------------------------------------------------------------------------------------------------
Will you come with me? Won't you come with me? There's no better place to take a long strange trip with the Grateful Dead than right here. We've got music from every single studio album and a bevy of live albums, to boot. There are celebrated live performances from the 70s and 80s and official videos with more skeletons than you can shake your bones at, an exclusive seaside series on what's to come from the band's rich catalog and details on meet-ups all across the promised land. If it's community you're after, try your hand at our yearly DEAD COVERS PROJECT competition and connect with fellow Dead Heads around the world. Heck, keep your eyes peeled you might even catch a glimpse of Pigpen on keys, Jerry in a GROOVE, Bobby tellin' tales, Mickey talkin' space, Phil and friends, Bill on the beach, or anyone from our extended family.
It's all happenin' right here. Subscribe and you won't miss a thing.
<!––NOFDP 2825 ––>