The Good Ol' Grateful Deadcast - Episode 3: Dire Wolf | Workingman's Dead 50
<!–– ERROR Retrieving Feed 2872 ––> 2513 Imported from a malfunctioning feed

Click to view YouTube video:

Our close listen to the Grateful Dead's remastered Workingman's Dead 50th anniversary edition continues with "Dire Wolf." Album co-producer Bob Matthews reveals recording tricks. With David Nelson of the New Riders of the Purple Sage, we get a look inside Jerry Garcia's living room as he learns how to play pedal steel guitar. We untangle the connections between "Dire Wolf," the Zodiac Killer, and Sherlock Holmes to figure out the exact date the song was written, examine session outtakes from the Angel's Share, hear from bluegrass phenom and Dead fan Billy Strings discuss how "Dire Wolf" is only one of many connections between the Dead and Game of Thrones writer George RR Martin, and debut a "Dire Wolf" supercut.
Listen to the Dire Wolf Supercut here: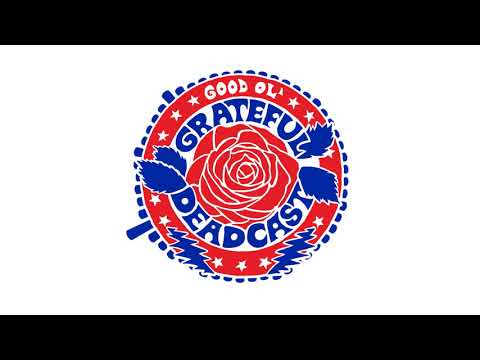 EPISODE 3 GUESTS: David Nelson, Bob Matthews, Billy Strings, Jeffrey Alexander, David Lemieux, Gary Lambert, Brian Kehew, Mike Johnson
Subscribe!
http://bit.ly/SubscribeToTheDead
Take a trip with our playlists....
The Grateful Dead Fundamentals
http://bit.ly/GratefulDead101
Legendary Live Cuts
http://bit.ly/LiveDeadLiveDead
The Dead: Covered
http://bit.ly/DeadUnderCover
Scintillating Bust Outs
http://bit.ly/BustOuts
Stay connected with The Dead on...
dead.net
http://www.dead.net/
Facebook
https://www.facebook.com/gratefuldead/
Instagram
https://www.instagram.com/gratefuldead
Twitter
https://twitter.com/GratefulDead
-------------------------------------------------------------------------------------------------------------
Will you come with me? Won't you come with me? There's no better place to take a long strange trip with the Grateful Dead than right here. We've got music from every single studio album and a bevy of live albums, to boot. There are celebrated live performances from the 70s and 80s and official videos with more skeletons than you can shake your bones at, an exclusive seaside series on what's to come from the band's rich catalog and details on meet-ups all across the promised land. If it's community you're after, try your hand at our yearly DEAD COVERS PROJECT competition and connect with fellow Dead Heads around the world. Heck, keep your eyes peeled you might even catch a glimpse of Pigpen on keys, Jerry in a GROOVE, Bobby tellin' tales, Mickey talkin' space, Phil and friends, Bill on the beach, or anyone from our extended family.
It's all happenin' right here. Subscribe and you won't miss a thing.
<!––NOFDP 2825 ––>