Grateful Dead - Dire Wolf (Supercut 1969-1995)
<!–– ERROR Retrieving Feed 2872 ––> 2513 Imported from a malfunctioning feed

Click to view YouTube video:

Listen to episode 3 of The Good 'Ol Grateful Deadcast here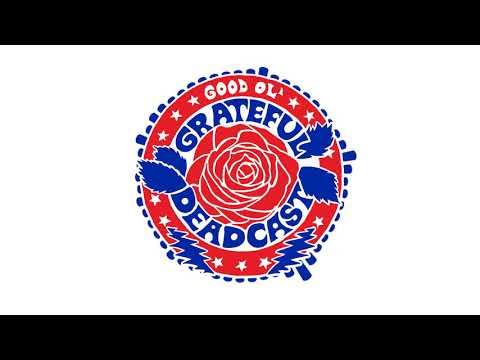 In addition to entering American popular mythology, "Dire Wolf" was an important part of the Grateful Dead's repertoire for almost their entire career from the moment it was introduced. It was shelved very briefly during and immediately following the band's mid-'70s road hiatus, but returned to the stage in full-force by 1977 and never left. But "Dire Wolf" wasn't a jam vehicle. In some ways, it barely changed at all -- an intro verse, two bridge verses, a solo, and an outro verse, never going over 4 minutes in length.
Because of that, it's the perfect way to hear how the sound of the band changed radically over those years -- Mickey Hart leaves and comes back, Donna Jean Godchaux arrives and departs, the tempo and guitar tones change, as does the band's attack.
Thanks to Rich Mahan for editing together this mega-"Dire Wolf" that begins with its first performance in 1969 and ends with its last in 1995, arranged chronologically into one performance. Here's the full list:
June 7, 1969 Fillmore West, San Francisco, CA
June 27, 1969 Veterans Auditorium, Santa Rosa, CA
December 12, 1969 Thelma, Los Angeles, CA
May 2, 1970 Harpur College, Binghamton, NY
December 23, 1970 Winterland, San Francisco, CA
April 27, 1971 Fillmore East, New York, NY
May 24, 1972 Lyceum, London, UK
December 19, 1973 Curtis Hixon Convention Hall, Miami, FL
August 5, 1974 Philadelphia Civic Arena, Philadelphia, PA
October 29, 1977 Field House, Northern Illinois University, DeKalb, IL
July 5, 1978 Omaha Civic Auditorium, Omaha, NE
December 26, 1979 Oakland Auditorium Arena, Oakland, CA
October 11, 1980 Warfield Theater, San Francisco, CA
September 11, 1983 Santa Fe Downs, Santa Fe, NM
October 25, 1985 The Sportatorium, Pembroke Pines, FL
March 24, 1986 The Spectrum, Philadelphia, PA
May 2, 1987 Frost Amphitheatre, Palo Alto, CA
September 19, 1988 Madison Square Garden, New York, NY
February 12, 1989 The Forum, Los Angeles, CA
March 30, 1990 Nassau Coliseum, Uniondale, NY
September 25, 1991 Boston Garden, Boston, MA
May 24, 1992 Shoreline Amphitheater, Mountain View, CA
May 27, 1993 Cal Expo, Sacramento, CA
October 3, 1994 Boston Garden, Boston, MA
July 2, 1995 Deer Creek Amphitheater, Noblesville, IN
Subscribe!
http://bit.ly/SubscribeToTheDead
Take a trip with our playlists....
The Grateful Dead Fundamentals
http://bit.ly/GratefulDead101
Legendary Live Cuts
http://bit.ly/LiveDeadLiveDead
The Dead: Covered
http://bit.ly/DeadUnderCover
Scintillating Bust Outs
http://bit.ly/BustOuts
Stay connected with The Dead on...
dead.net
http://www.dead.net/
Facebook
https://www.facebook.com/gratefuldead/
Instagram
https://www.instagram.com/gratefuldead
Twitter
https://twitter.com/GratefulDead
-------------------------------------------------------------------------------------------------------------
Will you come with me? Won't you come with me? There's no better place to take a long strange trip with the Grateful Dead than right here. We've got music from every single studio album and a bevy of live albums, to boot. There are celebrated live performances from the 70s and 80s and official videos with more skeletons than you can shake your bones at, an exclusive seaside series on what's to come from the band's rich catalog and details on meet-ups all across the promised land. If it's community you're after, try your hand at our yearly DEAD COVERS PROJECT competition and connect with fellow Dead Heads around the world. Heck, keep your eyes peeled you might even catch a glimpse of Pigpen on keys, Jerry in a GROOVE, Bobby tellin' tales, Mickey talkin' space, Phil and friends, Bill on the beach, or anyone from our extended family.
It's all happenin' right here. Subscribe and you won't miss a thing.
#Deadcast
<!––NOFDP 2825 ––>