Grateful Dead - Tinley Park, IL 7/21/90 | Daze Between
<!–– ERROR Retrieving Feed 2872 ––> 2513 Imported from a malfunctioning feed

Click to view YouTube video:

After the show, check out DAZE BETWEEN Late Night ? with Dark Star Orchestra
https://2nu.gs/DazeBetween
The Rex Foundation is a non-profit organization created by the Grateful Dead, family, and friends in 1983. Rex provides extensive community support to small organizations making an impact in the arts, sciences, and education, the environment, and social justice. A portion of fund raised tonight will go to the newly established Rex Roadie Fund powered by Sweet Relief to provide financial assistance for crew members impacted by the COVID-19 crisis. You may not know their names, but their contributions are critical. Rex is committed to serving the most marginalized communities during this time, with a focus on organizations serving the music industry.
Read more about The Rex Foundation sponsoring the bronze-medal winning Lithuanian men's basketball team
https://bit.ly/Lithuanina
The Workingman's Dead 50th Anniversary Deluxe Edition is available now. Head over to Dead.net to shop the Workingman's Dead 50th Anniversary store
https://lnk.to/WD50
Episode 5 of the The Good Ol' Grateful Deadcast is out now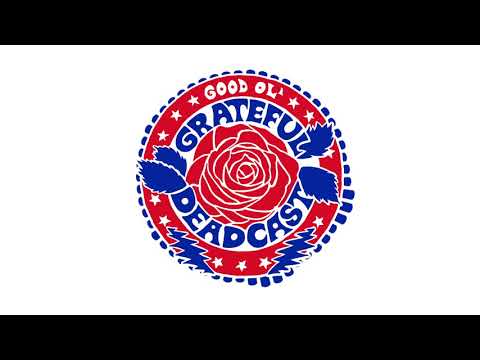 Take a trip with our playlists....
The Grateful Dead Fundamentals
http://bit.ly/GratefulDead101
Legendary Live Cuts
http://bit.ly/LiveDeadLiveDead
The Dead: Covered
http://bit.ly/DeadUnderCover
Scintillating Bust Outs
http://bit.ly/BustOuts
Stay connected with The Dead on...
dead.net
http://www.dead.net/
Facebook
https://www.facebook.com/gratefuldead/
Instagram
https://www.instagram.com/gratefuldead
Twitter
https://twitter.com/GratefulDead
-------------------------------------------------------------------------------------------------------------
Will you come with me? Won't you come with me? There's no better place to take a long strange trip with the Grateful Dead than right here. We've got music from every single studio album and a bevy of live albums, to boot. There are celebrated live performances from the 70s and 80s and official videos with more skeletons than you can shake your bones at, an exclusive seaside series on what's to come from the band's rich catalog and details on meet-ups all across the promised land. If it's community you're after, try your hand at our yearly DEAD COVERS PROJECT competition and connect with fellow Dead Heads around the world. Heck, keep your eyes peeled you might even catch a glimpse of Pigpen on keys, Jerry in a GROOVE, Bobby tellin' tales, Mickey talkin' space, Phil and friends, Bill on the beach, or anyone from our extended family.
It's all happenin' right here. Subscribe and you won't miss a thing.
#DazeBetween
<!––NOFDP 2825 ––>